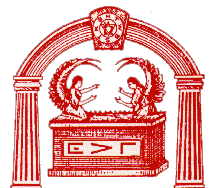 W E L C O M E
To The Website For
Baraboo Valley Chapter No. 49,
Royal Arch Masons
---
---
A Brief History
In November of 1875, twenty five Companion Masons living in the Baraboo area, petitioned the Grand Chapter to form a new Chapter to be located in Baraboo. The petition was granted, and in due form a Charter was issued for the newly formed Baraboo Valley Chapter No. 49 Royal Arch Masons of Wisconsin on February 23, 1876.
In 1957 there was a fire that destroyed all the records of all the bodies that met in Baraboo, and in 1959 a new Lodge building was rededicated and all bodies returned to the building. As everything was lost in the fire, the bodies had to replace everything, the only thing that could not be replaced was the records so the names of the original members is forever lost.
On February 15, 1979, Ft Winnebago Chapter No. 14. of Portage consolidated with Baraboo, and on August 31, 1987 Reedsburg Chapter No. 56, also consolidated with Baraboo. These consolidations became a must because of reduced memberships and decreased attendance at meetings. As a result of these consolidations, Baraboo Chapter has become a strong and growing Chapter and will continue to prosper into the next century.
---
PAST HIGH PRIESTS
(Living)
NAME: YEAR SERVED:
Phillip Maas -- 1978
Gordon Schuette -- 1981, 1982
K. William Allen -- 1986, 1988
Kreighton I. McCutchin Jr. -- 1987
Donald Wolterstorff -- 1989
J. Paul Trigleth -- 1990
Edwin N. Blake -- 1991, 1992, 1993
Anthony Harper -- 1994
Joseph R. Williamson -- 1995, 1997
John M. Gaedke -- 1996
Richard Bensenberg -- 1998

---
General Grand Chapter of Royal Arch Masons
---
mastermason.com - York Rite SITES